Akron Canton & Youngstown Railroad System Map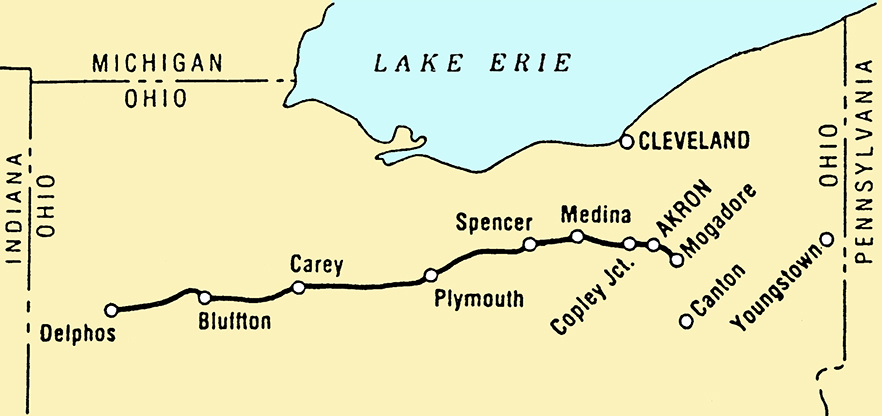 Click on the map for a larger version.
Norfolk & Southern Brewster Terminal Zone System Map
Brewster Terminal Zone Track Diagrams from 1989 that show the various station names, customer side tracks, track capacities, etc. This era would be the Norfolk & Western, along with the Southern Railway, merged into the Norfolk Southern Corporation along with the dissolved AC&Y Corporation.